Day #646 Diekirch Premium / Brasserie de Luxembourg Mousel-Diekirch, Diekirch, Luxembourg
Previously from this brewery:
Grand Cru Ambrée
Allow me to diagram my day for you: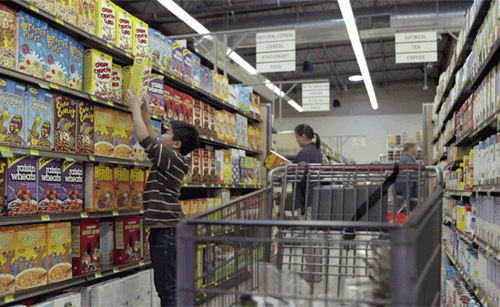 No.
In this video, I am the child, excited to buy some sugary cereal. My sanity is the box of cereal, and Dikembe Mutombo represents, well, everything that just isn't cooperating. Do you guys know that I'm friends with Dikembe Mutombo on Facebook? That has nothing to do with anything, but it's a cool fact. Don't hate.
While it's not the last beer from Belgium I'll review, the last beer I had on the Beercycling trip was a glass of Diekirch Premium, which I had at dinner in Luxembourg. In the glass, it was crystal clear gold, with a big white head. There's a light aroma of grain, and the taste is grass, grain, and some bread and light hops. My notes from the beer sum it up:
1. Bud "Lux"
2. Last beer of vacation.... whew.
Was this beer great? Not really; it was a somewhat macro produced lager. Not terribly flavorful or anything I'd fly across the globe to find again. And that's exactly why I liked it. After so, so many complex, unusual, rare, strong, interesting, aged, hand crafted, and altogether delicious beers, it was nice to just kick back and relax, and not have to think about flavors or aromas or much of anything. It was just a beer. Just a beer, drank outside, overlooking Luxembourg City. It was cold, and looked pretty, and washed down a day. It was good, because it just was.
Looks good!
I was fairly wiped out by the time I got to Luxembourg, so I don't have much in the way of great recommendations for bars, or restaurants, or much of anything else. I can say this: the hop on/hop off bus is a great way to see the city, learn some info, and get from place to place without much hassle.
Thing to Think About Today:
If life pulled a Dikembe Mutombo and rejected everything I threw towards the rim today (or, in this video, the shopping cart), then we let the All-American Rejects (see what I did there?) close things out with
Move Along
. Nothing to see here, Dikembe. Move along, indeed.